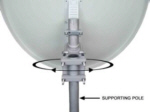 We offer fixed dish and H-to-H motorized FTA systems.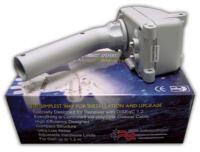 Need a Circular AND Linear LNB?
We offer the Invacom QPH-031

Why buy a CP/LP LNBF?
One LNBF provides reception of all satellite types in a motorized system.
One LNBF provides simltaneous reception of CP and LP satellites in one orbital position for up to 4 receivers.
One LNBF provides reception to both your DVB-S FTA, Dish Network and DirecTV receivers.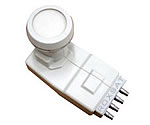 Of course, we install and service FTA systems.